Dead Like Harry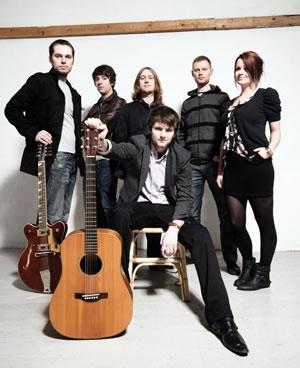 We are a 6-piece rock band based in Sheffield with many years of gigging and touring the UK behind us. The self-released album 'Know The Joy Of Good Living' received critical acclaim at its release in February 2010 and is available for purchase from our website and all major digital stores including iTunes, Spotify, We7 and Amazon. 2012 saw the release of the band's fourth studio album, 'The Art Of Anticipation'. Dead Like Harry were dormant for 5 years between 2013-2018, but November 2018 saw their triumphant return with a sold out 20th anniversary gig. Another gig followed in late 2019, and who knows what the future brings...
---
The Daily Grind Blues & Soul Revue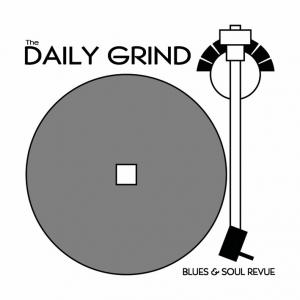 The Daily Grind is a regular Blues and Soul Revue show held at the famous Yellow Arch Studios in Sheffield. Featuring guest vocalists and instrumentalists, the night is always underpinned by the Daily Grind House Band, featuring in no particular order (well alphabetical order actually ;) - Robin Baker- Bass Guitar Matt Crum - Piano/Organ/Keys Becky Eden Green - Alto Sax Dave Greenwood - Tenor Sax Amy Kakoura - Vocals Tom Hurst - Trumpet Tom A Wright - Drums/Vocals
---
Anytown
Since 2011, Matthew Taylor and Alice Faraday, from Dead Like Harry, have been performing on the acoustic and folk scene of Sheffield and the UK singing some old songs from the DLH back catalogue and some newer fresh songs that dont particularly fit the DLH sound. In 2013, Robin became a near permanent fixture on upright bass (and occasional acoustic guitar!). 2014 saw the release of Anytowns debut album, Trouble On The Water with guest performers including Samuel Taylor (Dead Like Harry), Kirsty Bromley and Rhiannon Scutt (Rita Payne). 2019 saw the release of the second Anytown album, 'Year by Year'.
---
Ophelia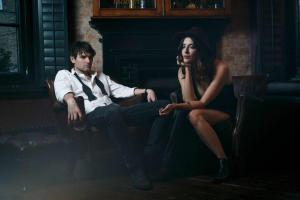 Born on Highway 30 along the Emerald Coast near the Gulf of Mexico, and raised on the road across two continents, Samuel Taylor and Rebecca Van Cleave are Ophelia and chart a journey of love, life, loss, past, and present with evocative melodies and sizzling songwriting chemistry. A transatlantic band of vagabonds, Ophelia captures a sound reminiscent of the days of Buckingham and Nicks, with a modern twist.
---
Robin Baker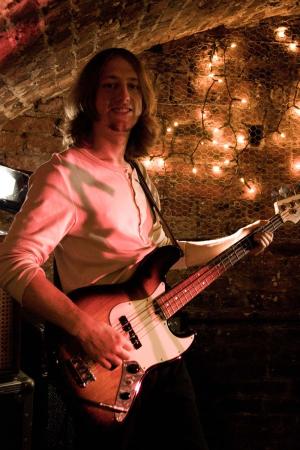 My own compositions. Please get in touch if you wish me to write for your next project
---
The Robin Hoare Band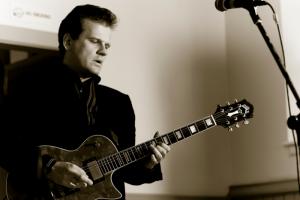 The Robin Hoare Band are an established and highly regarded act based in Sheffield, South Yorkshire. Robin has been working under his own name since 2002 but has been a gigging musician since 1991 and a professional since 1995. He is one of the best respected music educators in his home city of Sheffield teaching the guitar to all ages and abilities. He has worked alondside Hugh Mesekela, Tam White, Boz Burrell, Kent DuChaine, Paul Ewing and renowned jazz drummer Peter Fairclough. Robin was joined by Robin (confusing!) in early 2012, and after a string of temporary drummers 2014 saw the addition of Tom A Wright to the band. Tom has played with the like of The Albion Band, Gavin Davenport and Nancy Kerr to name but a few! Robin is not currently performing with Robin.
---
Get Babyface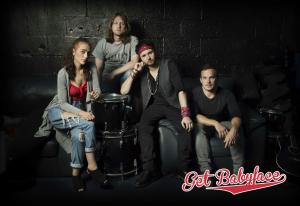 The newest project from Pete Sowerby and Robin Baker, joined by Katie Hughes on vocals and Mark Brewer on drums. This four-piece produce Northern Rock n Roll with catchy tunes and undeniable stage presence. Unfortunately, Get Babyface was a short-lived project, coming to an end in early 2018.
---
Rita Payne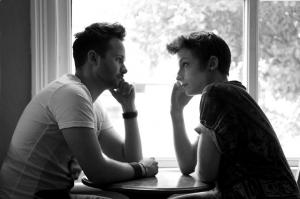 Self proclaimed "Acoustic Foot-Stompers" Rita Payne (Rhiannon Scutt and Pete Sowerby) are one of the UK's fastest rising acts. From supporting some of the country's leading artists to appearing on BBC One's The Voice UK, this unstoppable duo's voyage to superstardom is unquestionable. Drawing from eclectic mix of musical tastes, from Fleetwood Mac and The Beatles to Paloma Faith and Beirut, Rita Payne use breathtaking vocal harmony, mesmerising guitar riffs and toe tapping beats to create their own unique brand of acoustic music that is enjoyed by the most traditional folkies, rockers and chart lovers alike. Rita Payne decided to go their separate ways at the end of 2015. 2016 saw the emergence of a new line-up and musical direction with Shinny Ranks on vocals and Dom Major on guitar joinging Pete and Robin as The Rita Payne Band. This line-up called it an end in late 2016.
---
Cookin Pots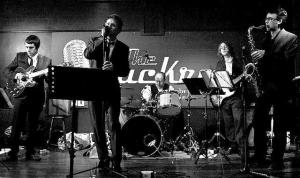 Cookin Pots are a jazz band based in Sheffield. Line up was Andy Cook - Drums, Dan Lowndes-Smith - Guitar, Rob Skeet - Tenor Sax, Gem Harrison - Vocals and myself on Bass Guitar and Double Bass. Please note,with the band having taken a temporary break in 2011, they are now performing again with a slightly different line-up. At the moment, I am not involved with the band, but that could change in the future!
---
The Tempertons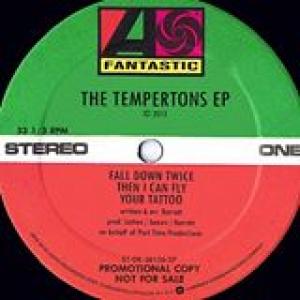 The Tempertons were a 10 piece funk/soul/groove band mostly based in Sheffield. They formed in the summer of 2009, initially inspired by the work of Rod Temperton on hits from the 70s and 80s. Due to unforeseen circumstances, The Tempertons stopped performing in mid-2014.
---