Gear
Bass Guitars
Fender Jazz Bass 60th Anniversary Edition

The Fender American 60th Anniversary Jazz Bass is based on one of Fender's most famous designs, and they've spared no expense in building this limited-edition model. A souped-up version of the most popular bass ever made, it has a Three-color Sunburst alder body, jeweled headstock inlay, and a graphite-reinforced modern C-shaped maple neck with a rosewood fingerboard, rolled fingerboard edges and medium jumbo frets. Its legendary tone growls and purrs from a pair of American Vintage '62 Jazz Bass single-coil pickups and Fender's S-1™ switching system, which gives you an entire spectrum of Jazz and Precision Bass® tones.
Crafter BA400EQ/N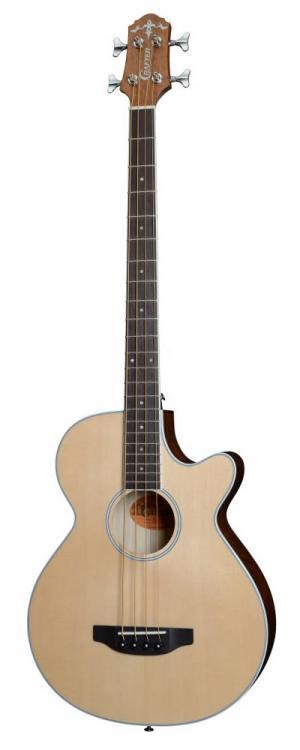 A cutaway body acoustic bass guitar of exceptional value. Has ample volume for acoustic situations but also has a Shadow pick-up with The 'Timber Plus' eq system for on-stage or recording use. The back and sides are built from ashwood. White ABS binding protects the front and back joints. The soundboard (top) is built from laminate spruce and has a black/white inlay at the outer edge adjoining the body binding. The oval sound-hole has an inlaid black/white rosette in circles to match the body binding inlay. The fixed rosewood pin bridge has a 'Corian' saddle. The body is 'cutaway' for easier access to the higher fingerboard positions. EQ System: 'Timber PLUS' PreAmp & Shadow pick-up. The mahogany neck has an internally fitted adjustable truss rod. The rosewood fingerboard is fitted with twenty-two silver frets precisely positioned, honed and polished. The neck is fully bound in vintage white binding. Small black side position marker dots are inlaid in the side of the neck binding. The precisely cut nut is made from cream ABS. The headstock is the familiar 'Crafter' design inlaid with the 'Crafter' insignia and scroll inlay. The truss rod is adjusted from inside the sound hole. A set of four precision chrome die cast tuning machines with large chrome buttons are fitted for positive, trouble free tuning.
Electric uprights
Bassix Hi-Tech RL Double Bass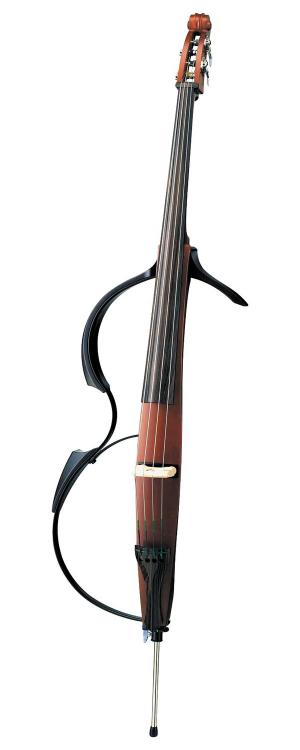 The HI-TECH RL has been developed for ultimate portability without folding but still retains correct reference points for playing either seated or standing, arco or pizzicato. Powerful Piezo sensors supply the signal directly from the integral bridge, set up with an action suited to most styles including jazz. A range of options take the bass to a highly sophisticated, dual sensing, fully active instrument able to deliver amazing power and precision. For travelling, the lightweight fibreglass side moulding is simply removed and re-attached in an alternate position before inserting the whole assembly into the protective gig bag!
Other stuff
Rotosound Swing Bass 66 Strings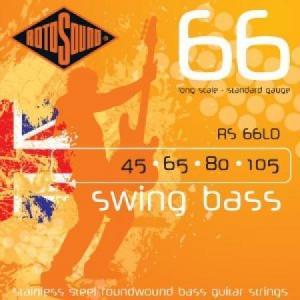 Legendary British string manufacturers, the Rotosound Swing Bass 66 strings are used by some of the most well known bass players past and present including John Paul Jones, John Entwhistle, Noel Redding, Geddy Lee and of course, Robin Baker! I use the stainless steel 45-105 gauge strings.
Amps
Ashdown MAG 300 Head + 4 x 10 Cab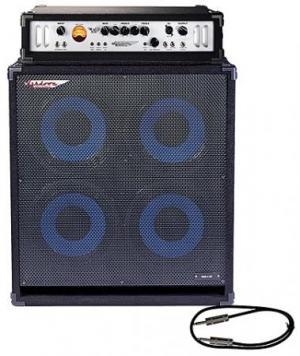 The MAG 300H head features a fan-cooled 307 watts RMS power section. Rotary bass, middle and treble controls are supplemented by smaller rotary controls providing 15dB of cut and boost at 220Hz and 1.6kHz, providing a comprehensive 5 band EQ section. Additionally, front panel push switches for Bright and Deep settings provide instant access to attacking and warm, rounded sounds respectively and, on the subject of low-end response, the trademark Ashdown sub-harmonic generator is ready and able to deliver truck loads of earth moving tone if called upon. Inputs are provided for active and passive instruments and the front panel also features an effects send and return, a tuner/line output and a balanced DI output for direct connection to a mixing console. This is driven through the 4 x 10 cab, loaded with custom Ashdown drivers for exceptional attack, clarity and low-end performance with a high frequency tweeter.
Turbo>Tone
I am honoured to be the first bass player in the UK to have the Turbo>Tone speaker cable upgrade fitted in the UK. This very inexpensive modification enables the tone you create to come through your amp and speaker, and I would highly recommend it to everyone!
FX Pedals
Boss ODB-3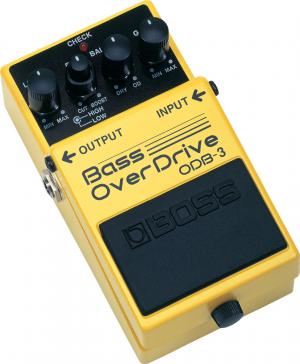 The ODB-3 Bass OverDrive delivers the chest-resonating distortion that hard rock, thrash, and punk bassists have been waiting for. This hot compact pedal has been designed specifically for bass applications.